---
It's so easy
No Contract - cancel anytime.
Step 1- Sign Up for a 1 month free trial -
After completing Step 1 your website will be instantly up and running, ready for you to create webpages, and add content like pictures, by simply filling in the blanks.
Step 2
- Download the My
Simple
Website's "Remote Control" & Launch the program from the short cut on your desktop.
Step 3
-put in your username and password (you'll find that in the email we sent you) and click "Login".
( click on images for larger view )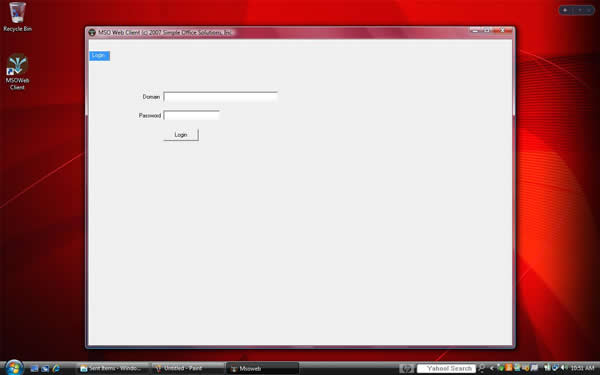 Fill in your information for yourself, your company, organization, group, club etc.
This information will be used ______?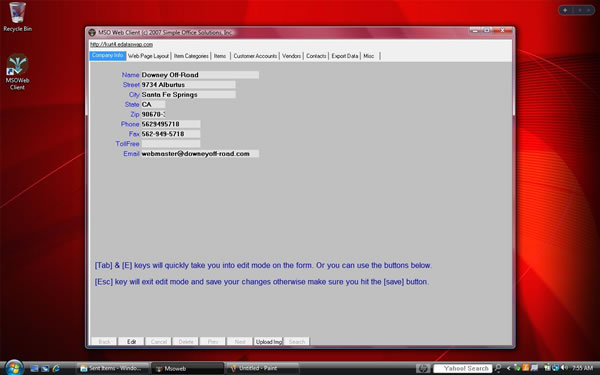 Click on "Web Page Layout" and start changing the Titles, Headers and logos.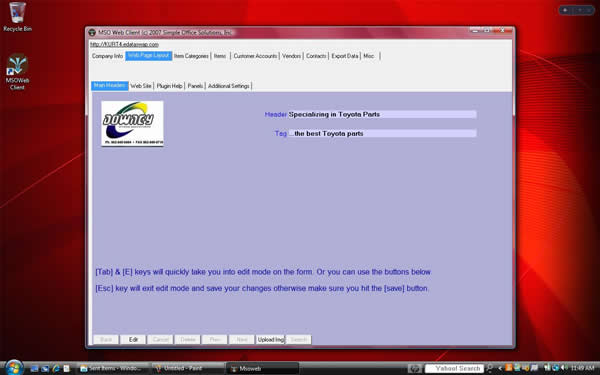 You're on the web!
Next you'll learn to enter your products, and upload product images... continue
---